No matter where, we'll be there.
Spread far and wide across the country, each one fitted with the most cutting-edge technology to repair or recover any vehicle.

Our depots are strategically placed throughout the UK, ready to deploy the most suitable vehicle in the closest location.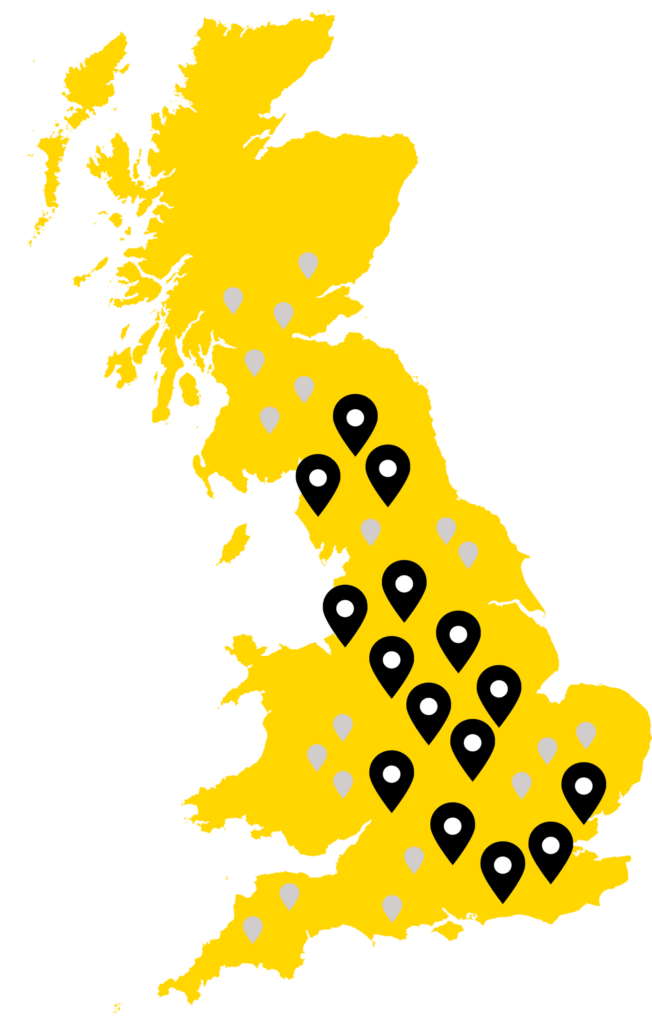 We will endeavour to be by your side in
45 minutes
or less, our rapid response technicians will establish the most efficient way to resolve the incident. So you'll be on your way quickly.
With the use of low loaders and airbag units, to rotating and sliding cranes, our incident support vehicles can resolve any breakdown crisis.
Our fleet has the experience and expertise to rescue any size or type of vehicle from any incident or location in the UK.
One thing's for sure with our trade mark colours and branding you won't miss our vehicles arriving on the scene!